Regular price
$36.00 USD
Sale price
$36.00 USD
Unit price
per
Sale
Sold out
Share
We developed a colorful and fun collection of specialized towels to suit the most common kitchen needs and do it in style. Just like you wouldn't want to have just one knife in your kitchen but rather a kit of useful knives, we present the Towel Kit with three distinct and unique tools to get any job done in the kitchen.  Note: 100% cotton textiles may shrink after washing. Follow care instructions for optimum results.
No. 1 — The Cleaner
This fluffy terry towel is designed for cleaning only. Use for wiping or drying dirty hands, Soak up spills and mop up counters. Spray a non-toxic cleaning agent on your counters and use this one to wipe the counters. The thirsty loops will absorb the moisture. Launder often. 
No. 2 — The Cook
Use this towel to cover rising dough. Wring out vegetables like spinach or zucchini. Place between the pot and lid when cooking rice. Line bread baskets.
No. 3 — The Multitasker
Sling this towel over your shoulder as you cook to aid with taking hot pans out of the oven, wipe hands and little cooking spills as needed. Shine tableware for presentation. Dry silver and glass with the absorbent side and shine with the flat side. When chopping, place under a cutting board so it doesn't slip.
Care Instructions

Machine wash cold. Gentle cycle. Launder whites, colors, and prints separately. Do not bleach. Tumble dry low. Remove promptly and fold.
View full details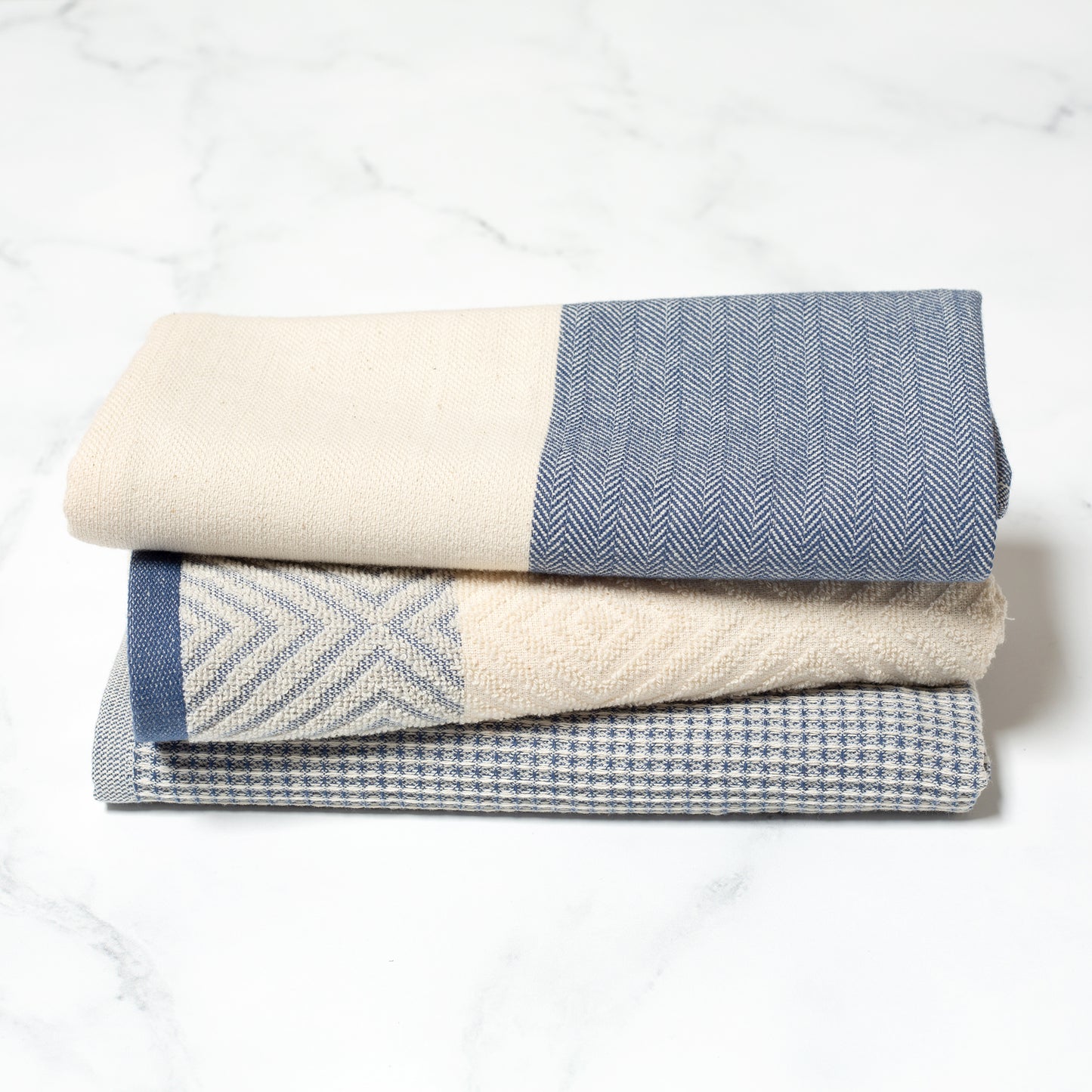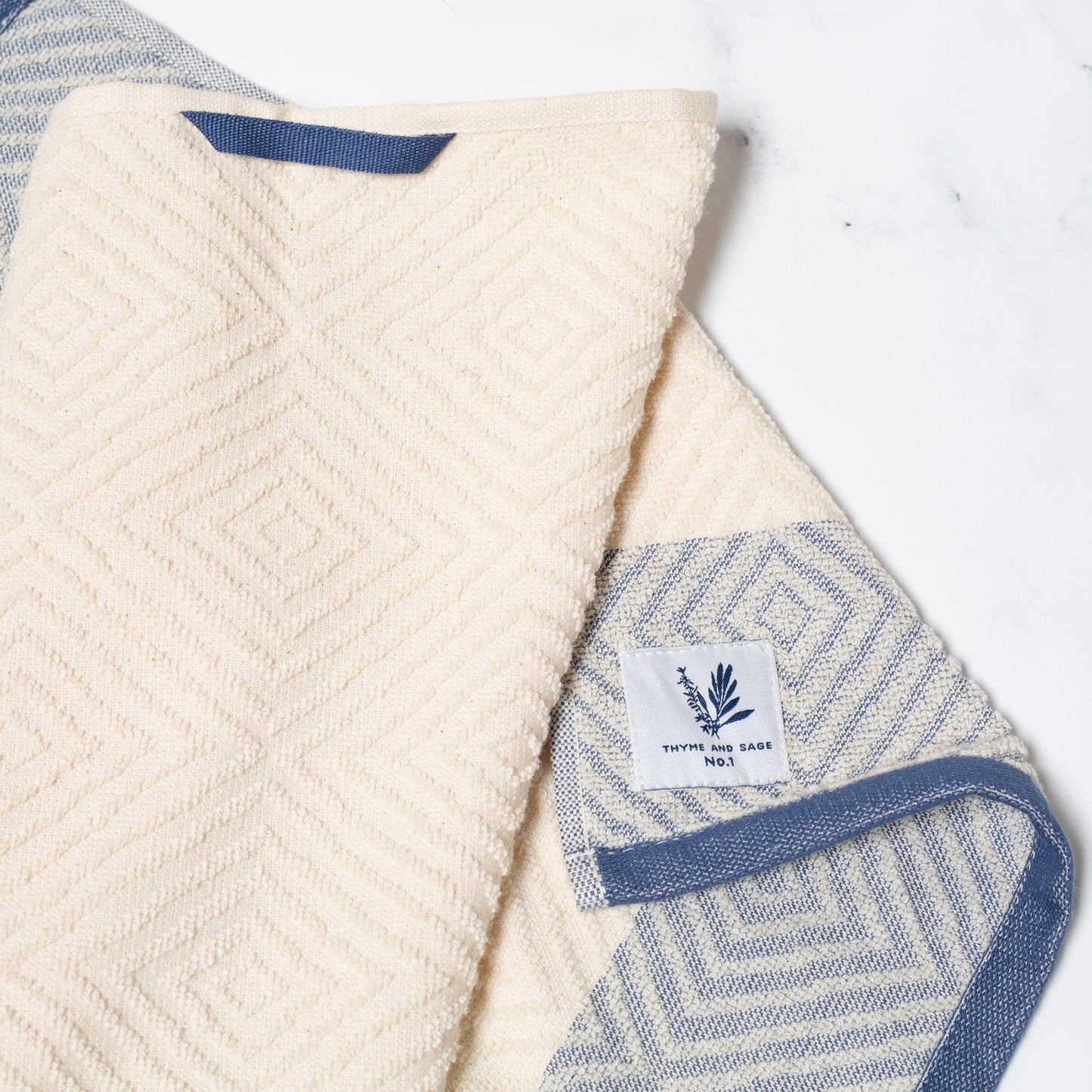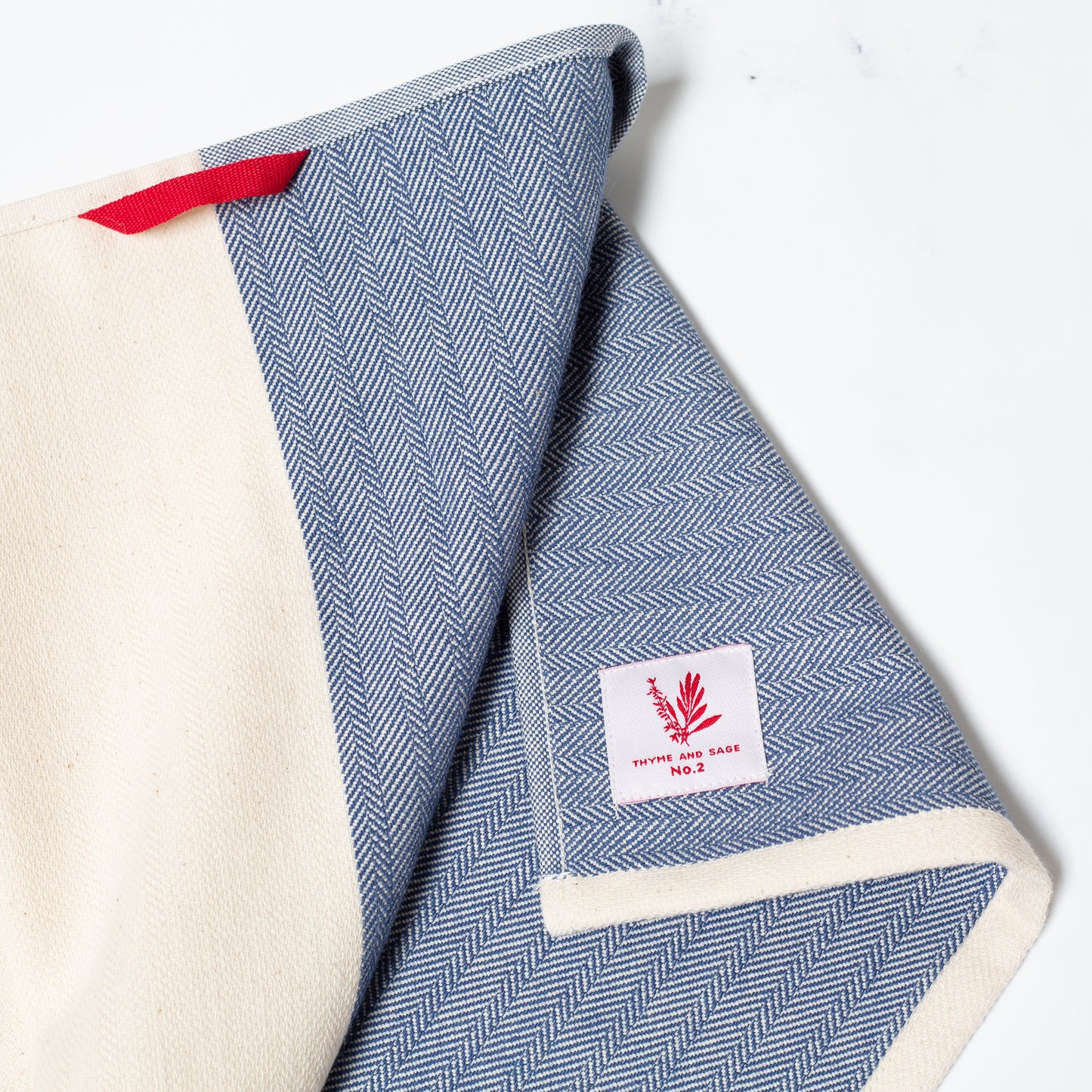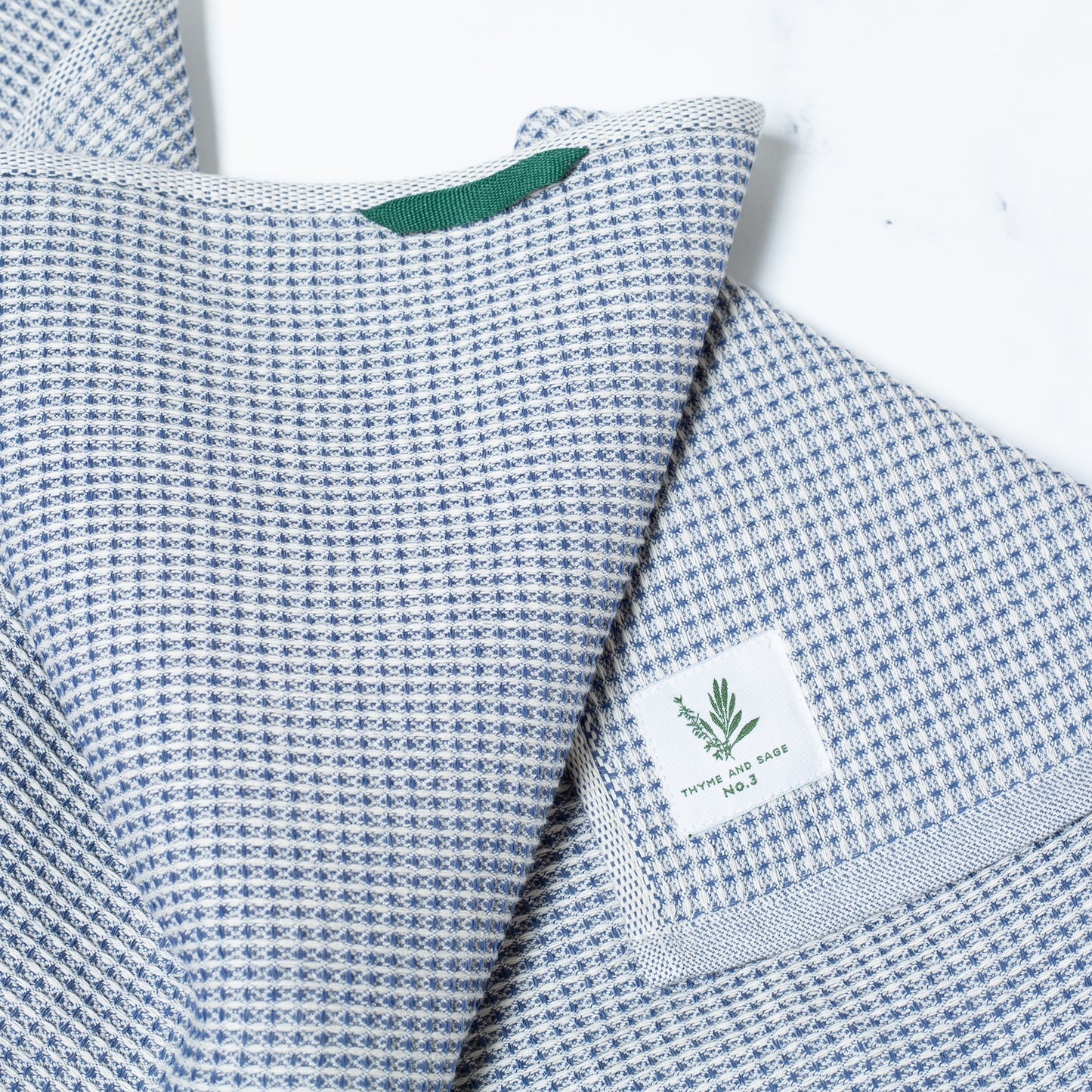 Made for Home Cooks by Home Cooks
We know what it's like to feed a family and clean after them day in and day out. We do it too. That's why we  developed our kitchen textiles and tabletop textiles as essential kitchen tools with specific functions that will help you do the same. Usefulness and style at an affordable price.
Learn More About Us
Stylish and useful
These are my favorite towels. The cook towel is so strong and great for wringing out vegetables. My tea towels would rip and tear after some time, but these towels feel so sturdy. They look pretty great too!
Love my towels!
This is the first email I have written to say how much I love a product...and I do love my new Thyme and Sage towels.
Little did I know there could be such a difference in the quality of a kitchen towel.
They are beautiful, absorbent and seem like they never get dirty! I don't know what you do but keep up the magic!
These are the best towels in my kitchen!
These are the best towels in my kitchen!
Get Free Shipping

When you make an order of $40 or more, we'll take care of the shipping.

Shipping Policy

Easy Returns

If your order isn't quite what you wanted, contact us. We want to make it right.

Refund Policy